ЧаВо - Часто Задаваемые Вопросы
How to contact RealEscort?
How to contact RealEscort?
There are 2 ways to contact us, and its really really important you choose the right way! Read them both, and then select the one that fits you best.
1. Contact Support for User, Ads, Adverting on the website.
This is the right option for you if you have a user account, or if you are an advertiser already and need help or support.
See
guide 1
below, how to contact us...
2. Contact Head office/Webmaster.
Please contact only:
- If you cannot login to your account and you have already seen the FAQ list and tried the "
lost password
" function.
- If you need to contact Head Office, with issues not related to support.
Please use the contact form as a last resort. It will take us 1-3 days to reply.
Head office is closed during weekends and holidays.
See
guide 2
below, how to contact us...
----------------
1. Guide for contacting support via your user or advertiser mailbox on website.
You can use this link to make a new support case.
You will see a box like this, if you are logged in to the website, if not, "
Please login to your account now
" and click the link again.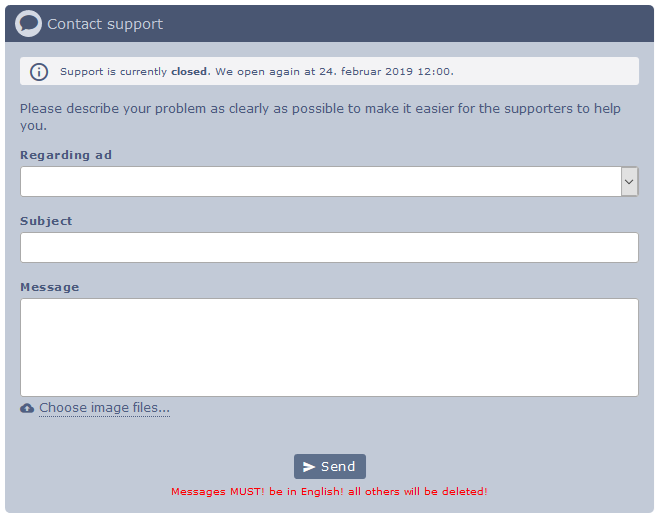 We are here for you almost every day of the year, and almost never have closed. See opening hours for support on image below.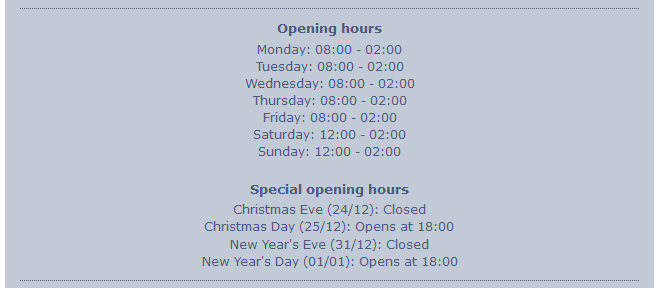 If you got message from us already on the website in your mailbox, and you want to talk about that message, all you need to do is reply in there, in your mailbox, its so easy.. Example: your validation was rejected..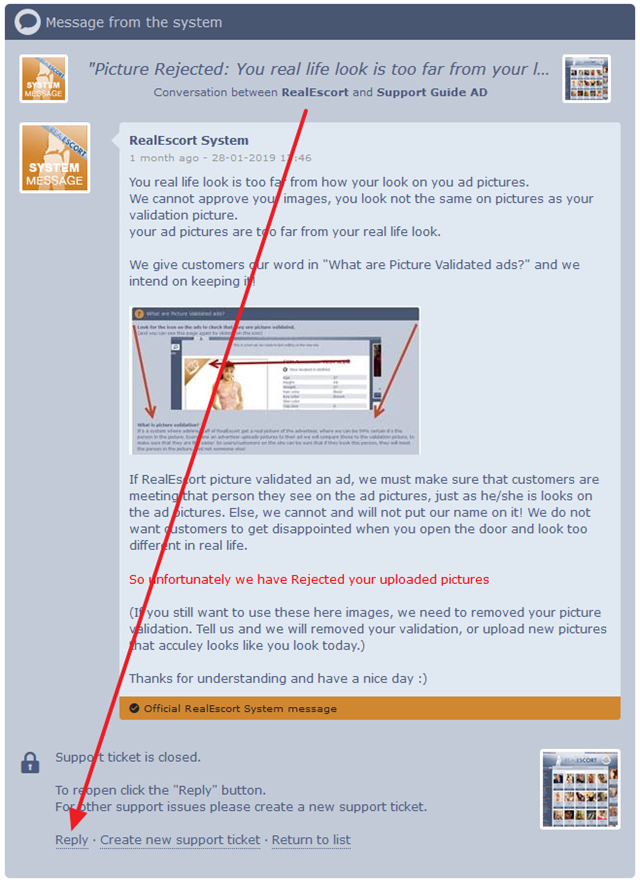 If you want to talk about something else, not this message, you can "
Create a new support ticket
" click the link in the message.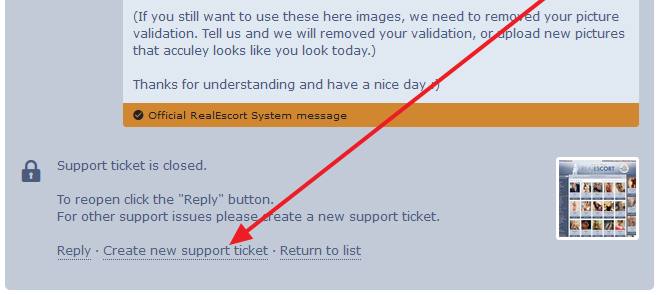 And you can always find links to contact support in your ad dashboard, and mailbox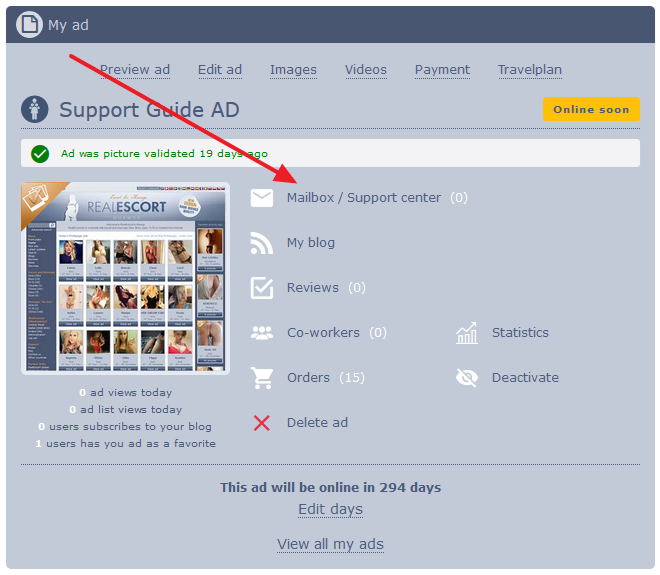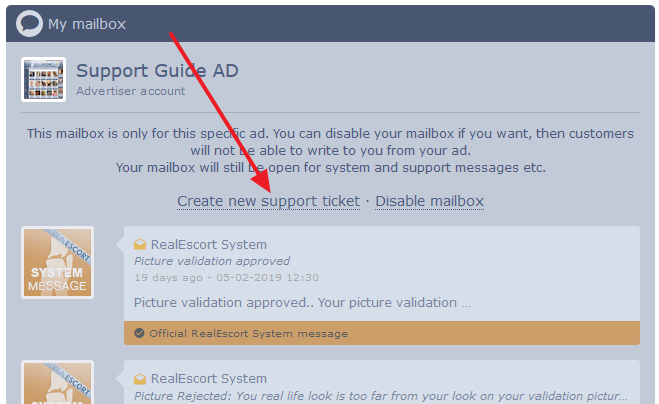 And on your user account in your "
My account
" dashboard mailbox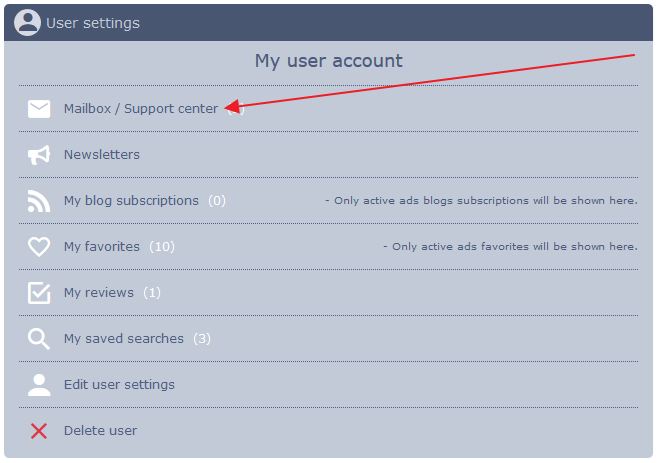 2. Guide for contacting RealEscort Head Office via email form on website or email directly.
Use our web mail form on the website on the "
Contact us
" page at the bottom.
click the button.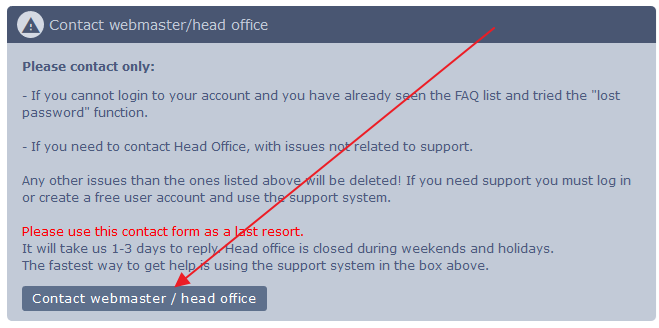 Then fill the form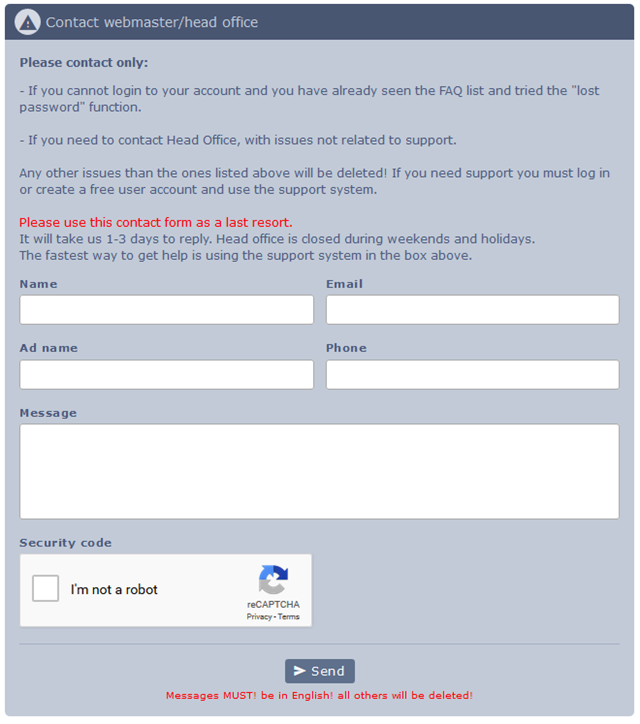 --------
We hope this comprehensive guide will inform you, and help you contact us :o)
We wish you a wonderful day
Team RealEscort
---